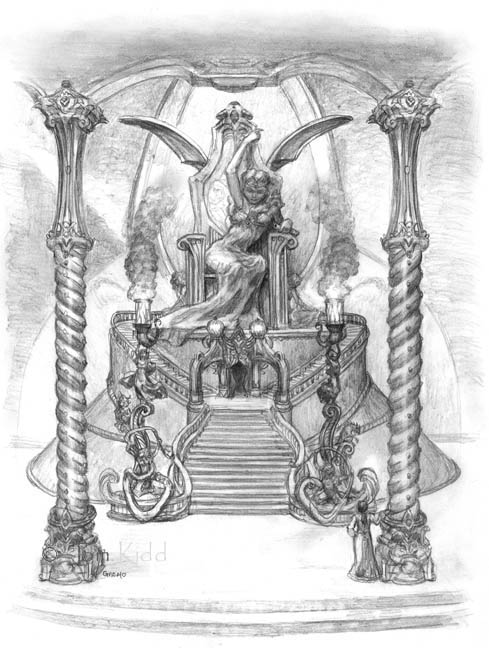 The people of Gnemo's world are a polytheistic group. They still have favorites among their many gods. This is a monument to one of the most beloved.
The world can turn on a phrase. In this giant library is held all the great quotes of history: those that brought forth an important truth and those that greatly deceived. Here students and scholars come to prepare themselves against obfuscation in all its myriad forms. This is a college for the study of language as a deadly art.
This metaphorical goddess at the entrance represents the seductive power of words as well as the beauty of clarity. Young children are familiar with the fables of this goddess. Each is a lesson taught through human foibles and shortcomings. In each tale she ultimately exposes the trickery of someone's words with her own beautiful and succinct phrases. Those are carved into the stone of her pedestal.
You'll find it only after crossing a rickety rope bridge across a deep canyon. See:
Canyon Temple